COMING SOON!!!
"Is Dit een Boom"

By Toyoko Shimada
A growing project is planted in Leiden
The 1st edition Leiden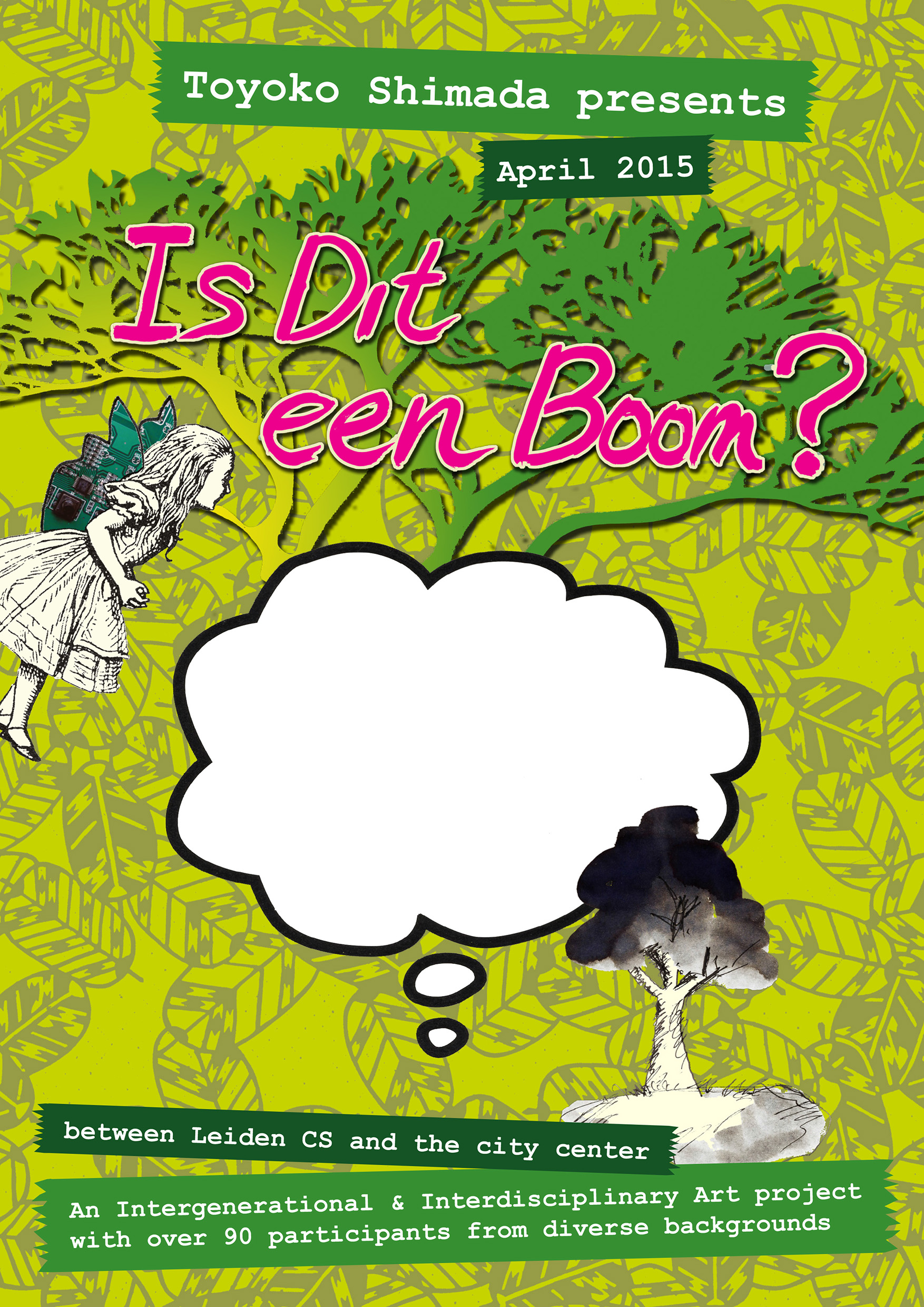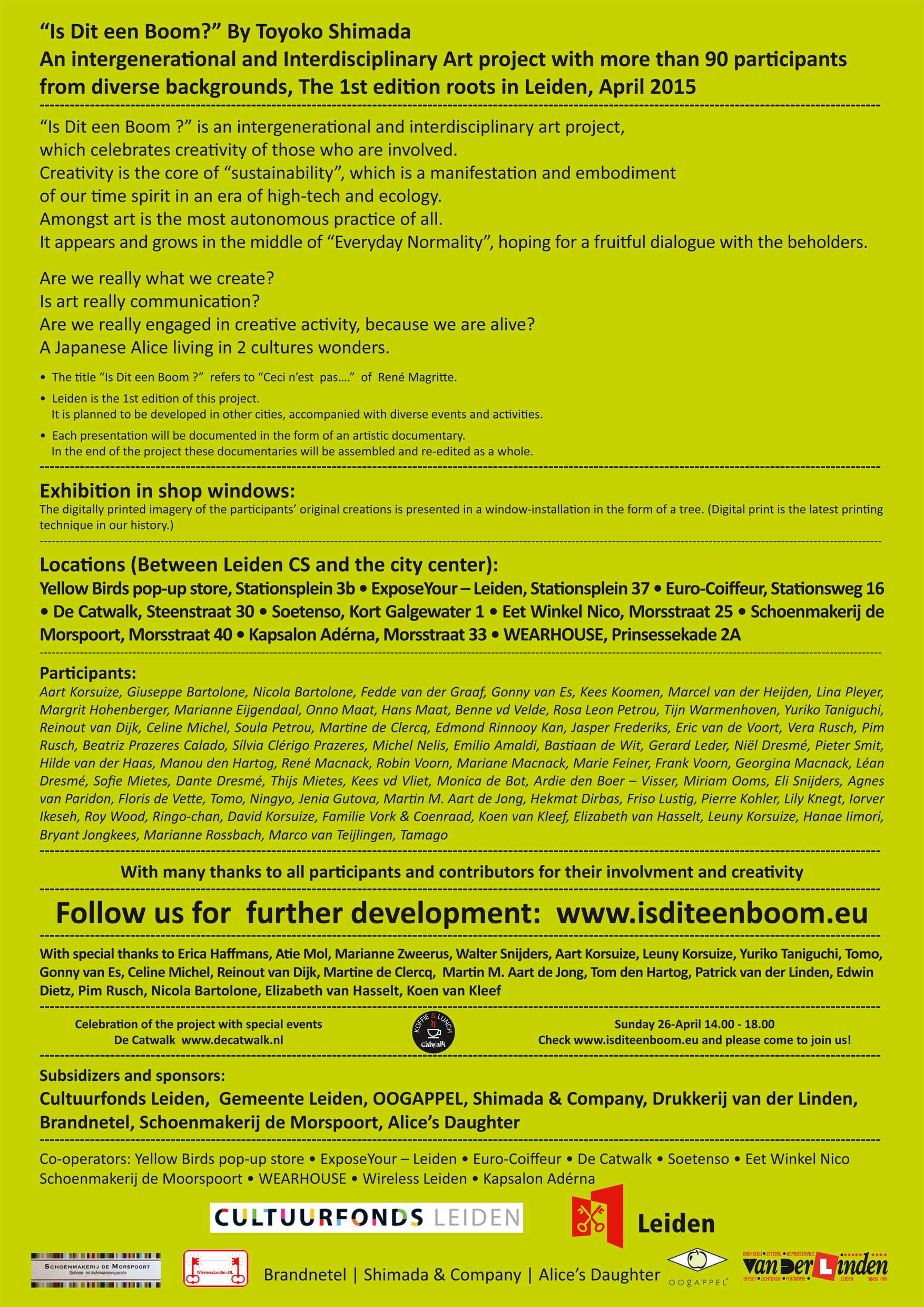 Celebration of "Is Dit een Boom?"
with special events
Location: De Catwalk, Steenstraat 30 www.decatwalk.nl Date : Sunday 26-April Time : 14:00- 18:00 Celebration speech by Atie Mol, Director at "De Vrijdagacademie", Board at "Fonds Bijzondere Noden" & Social study teacher at Hogeschool Rotterdam
Poetry performance by poet Martin M. Aart de Jong & Sound-scape DJ Jan de Rijk
Acoustic duo Jesse Doornenbal (Guitarist) & Amaranta Hallauer (Violinist)
Tsugaru Jamisen (a kind of Japanese guitar) by Dennis De Gruijter
Artistic Workshop/Painting on "coffee cups and saucers" …create your own for free!
By Artists Ningyo and Tamago
And more ……
Come and join us with your creativity!